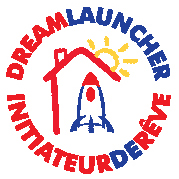 I want to be a Dreamlauncher
To become a DreamLauncher donor and help launch an impossible dream, please complete the form below. Thank you for your support!


NOTE: A tax receipt will be sent to the email address provided in January of each year.
Your credit card will be debited for the amount provided on the day of your donation. Monthly donations will occur on the same date each month unless otherwise notified. Please indicate which date you wish for your monthly donation to reoccur.
You may cancel your monthly gift at anytime by
contacting us.