On September 16 under warm and sunny skies, community leaders across the region came together to help provide children and youth with education and life-enriching experiences including sending 100 kids to camp and providing bursaries for college and university.
The BDC Charity Golf Tournament took place at the Canadian Golf & Country Club and offered golfers the opportunity to hit the links all while contributing to the future of at-risk children and youth in Ottawa.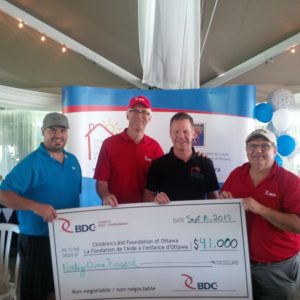 We are pleased to announce that this year's tournament raised over $41,000 in net proceeds, a record breaking amount for the 25th anniversary. Special thanks goes to our title sponsor, the Business Development Bank of Canada, our presenting sponsor, Pinchin Environmental, as well as all our supporting sponsors.
"We are thankful for the ongoing generosity of the BDC Charity Golf Tournament participants and sponsors to support vulnerable children who need their help," says Walter Noble, Executive Director of the Children's Aid Foundation of Ottawa. "The funds raised annually from this event continue to transform the lives of at-risk youth and their families, and provide the opportunity of personal growth for young people who have demonstrated incredible resilience in the face of adversity."
To everyone who was able to participate in the event – we thank you for helping our kids!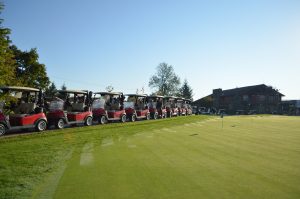 This post is also available in: French